In-Office Savings Program Marketing Materials
Start Increasing New Patients in Your Dental Office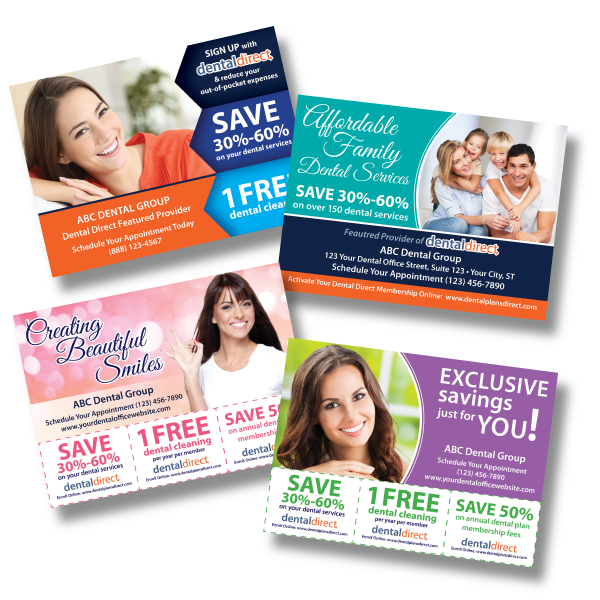 Get the Word Out to Your Patients
Dental Direct wants to help you increase new patients within your dental practice. Get the word out about our In-Office Savings Program with marketing materials for your office. We provide all of our participating dental providers with Member Fee Schedules, a table-top display flyer, and brochures.
Member Fee Schedules
Let your patients know just how much they can save! Providing your patients with our full member fee schedule will entice them to sign up in your office and start saving on their dental treatment.
Table-Top Display Flyer
Our table top display flyer can be posted in your office waiting room, or at your check in and check out desks. By letting your patients know about our current discount on membership fees, they will be more inclined to sign up in your practice.
Brochures
Providing your patients with our brochures will explain all of the details of our savings plans while giving them the ability to enroll on the spot in your office, or at home at their connivence.

Request Marketing Materials Today
Please fill out all of the required fields to request In-Office Savings Plan Program marketing materials for your practice.