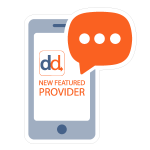 Text Alerts to Members Announcing Participation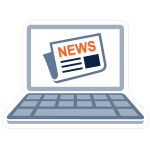 Featured Provider Listing in Newsletters & Mailers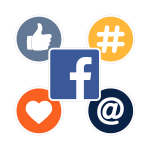 Custom Social Media Posts to Increase Visibility
Social Media Marketing
$180 annually
 36 Posts highlighting Your Practice our on Dental Direct Social Media Pages including Facebook and Twitter.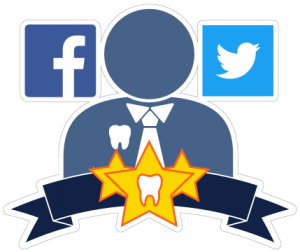 Member Text Alerts
$300 annually
 Every time a new member signs up in your zip code, we will send out a text alert with your practice information as a featured participating provider.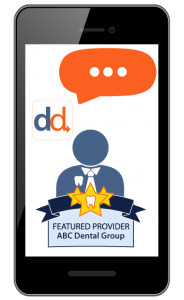 Enhanced Web Listing
$600 annually
 Customized Landing Page with Office Photo
 List All of Your Dentists & Hygienists in Your Dental Practice
 Office Address Directions with Google Maps
 Link to Your Dental Office Website & Social Media Pages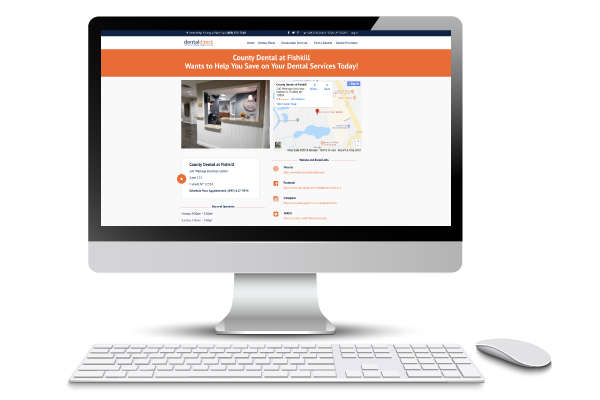 Member Email Marketing
$1,200 annually
 When a new member signs up, an automated email will be sent to them with your dental practice information.
 Your dental practice will be listed as a Featured Provider in our Quarterly Member Newsletter.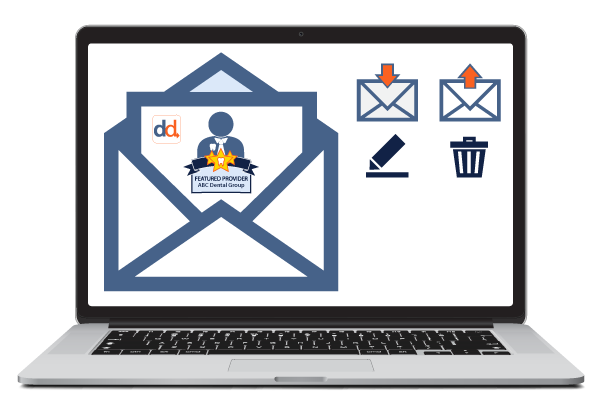 Postcard Mailer
$2,000 per campaign
 5000 Postcards per Campaign
 Mailed to Local Homeowners
 Mailing by Office Zip Code
 6.5" x 9" Glossy Postcard
 Save $750 on Postage
 Choose from 6 Postcard Designs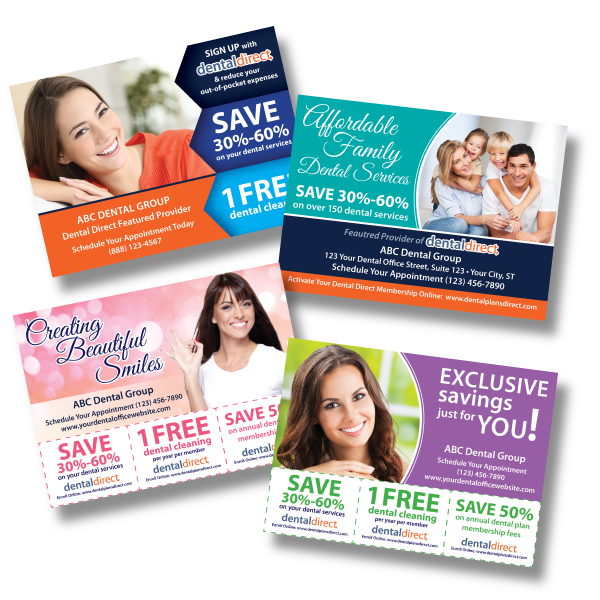 Have Exclusivity in Your Zip Code with Our Featured Provider Postcard Mailer
We limit the number of dental featured providers postcard mailings per zip code. Book 6 spots for the year and be exclusive in your local area. Don't miss out on this great opportunity to corner the market and see new patients in your area.